From classical to rock, to metal, music continues to be a source of inspiration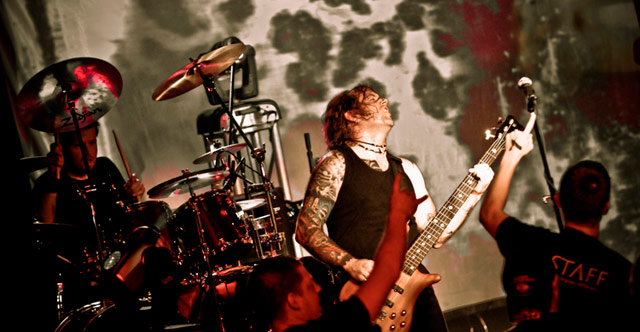 Music has always been an influencial part of my life. I started playing violin in school in third grade, and quickly exceled, both in school orchestra and with private instruction. In middle school, looking for new challenges, I switched to double bass and eventually finding my way to the bass guitar.
For the better part of the past twenty years I have found myself in and out of bands and being submerged in the Kansas City local music scene. One Degree Difference was one of those bands. As a founding member, ODD had just shy of a ten year run playing shows and events throughout the midwest, opening for such bands as King's X, 10 Years, Snot, and Mudvayne.
After a few years away from the scene, I have recently decided to plug back in and try my hand at a new project. Purged by Fire got together late 2014 and was on a solid start, recording a single track to set the tone and president for what was to come. The project was put on hold to regroup, collect new members and decide where to go next.
Summer 2015, gave way to finding the start of a lineup that has proven to be a force to be reckoned. "Burn the Gates" will debut this March (2016) in North Kansas City at the All Star Bar.